[ad_1]

Samsung has filed a patent in South Korea, the USA and in Europe for the name Armor Frame. It's intended for use in for smartphones but other than that, the description doesn't reveal much.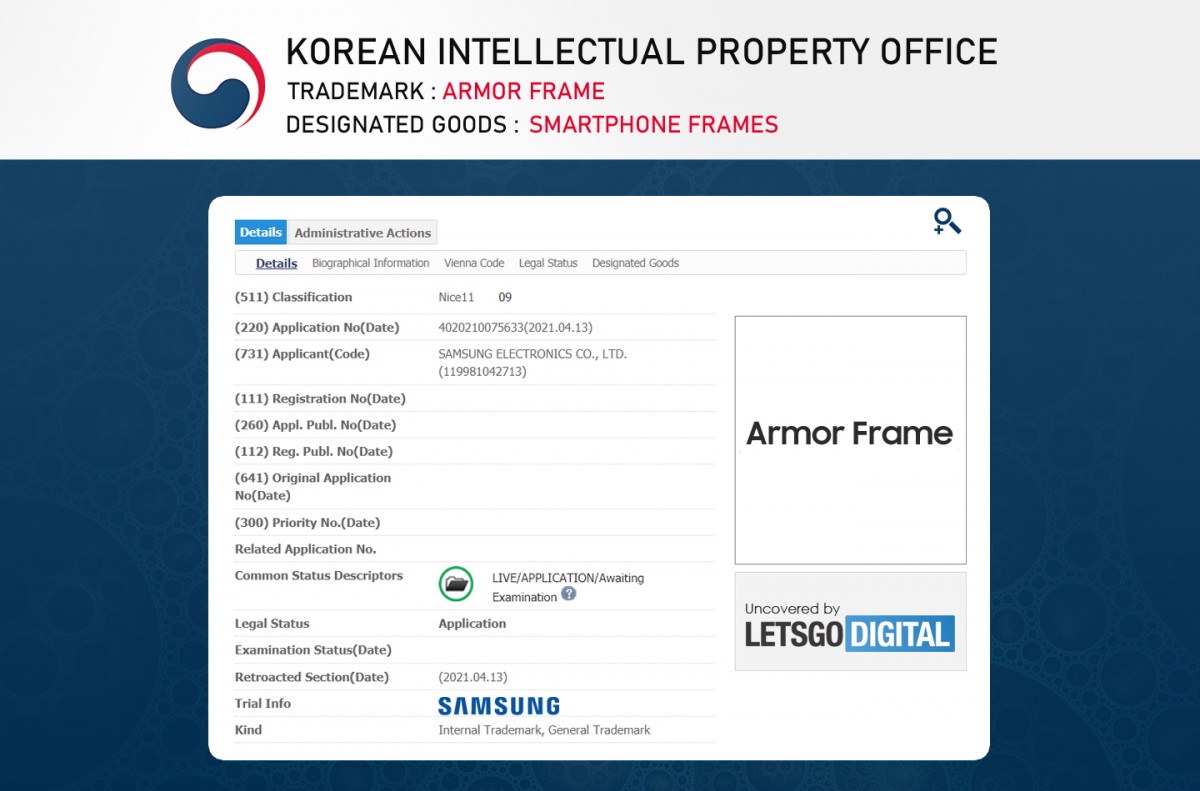 Some rumors point to a frame made of either carbon or titanium – materials lighter and stronger than standard aluminum and more importantly, ones that don't lose rigidness over time.
The timing of the Armor Frame patent seems to be in line with Samsung's plans to release its Galaxy Z Flip2 and Galaxy Z Fold3. They would surely benefit from the extra rigidness and lower weight. Then again, patents don't always make it to final products, so don't hold your breath just yet.
Via (in Dutch)
[ad_2]

Learn More