[ad_1]
The "Know your realmers" is a regular feature in the realme forums, which introduces key members of the company to its fans, it is essentially a Q&A session. The latest focuses Francis Wong, the Chief Marketing Officer for realme India and Europe.
"I wish I could tell you the device I am using, it is our next flagship and it will launch as part of our 3rd anniversary celebration. Just wait for it," says Wong.
It's not hard to guess which phone that is – it's the realme GT 5G. The company's other recent launch, the realme 8 Pro, is already available in India. Note that the Q&A session was posted in the Indian sub-forum, so this seems to specifically cover the launch in India.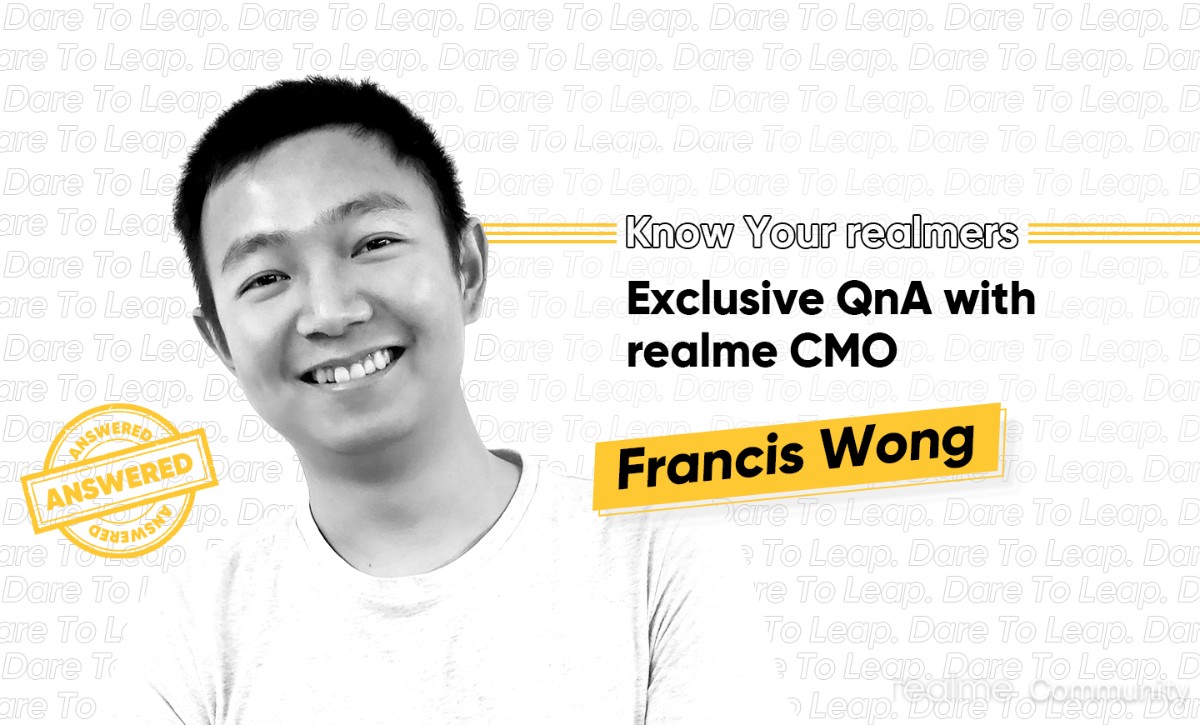 Which offers context for the second question – when? Realme launched in India in early May of 2018, add three years to that and we get that the GT will arrive next month. Whether or not the realme GT Neo follows is unclear (it was certified by BIS, so likely yes).
You can read the Know your realmers post for the rest of the Q&A. Wong mentions that the company will add new product categories to its portfolio this year (without mentioning which ones exactly). Realme already makes audio, wearables and smart home products in addition to its main business of smartphones.
[ad_2]
Learn More