[ad_1]

Samsung is enacting a new way to entice customers to try one of the company's foldable smartphones. Samsung will let anyone who purchases a Samsung Galaxy Z Fold2 5G or Galaxy Z Flip 5G to "Buy and try" either of the phones, extending the return period to 100 days.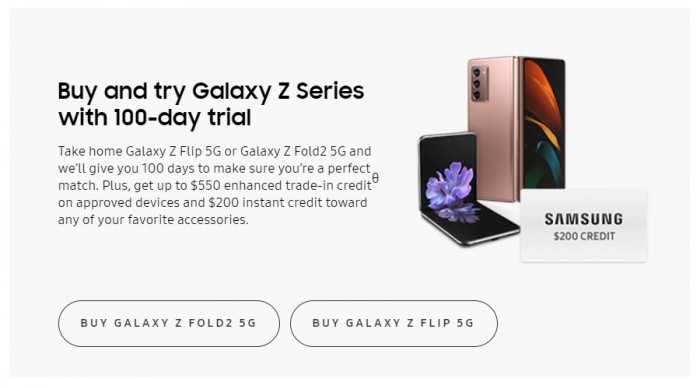 If you purchase a Galaxy Z Flip 5G for $1,200 or a Galaxy Z Fold2 5G for $2,000, Samsung will offer you a 100-day return window to decide if you're not happy living with a Samsung foldable. For reference, Best Buy's return window for smartphones is 14 days (with a restocking fee if opened) and Samsung's online store allows a 15-day window.
Customers will be eligible for up to $550 in trade-in credit with eligible trade-ins. In addition, buyers will receive a $200 credit towards Samsung accessories. To clarify, the 100-day return window will only be available for purchases directly from Samsung's online store and only when purchasing a phone through April 1.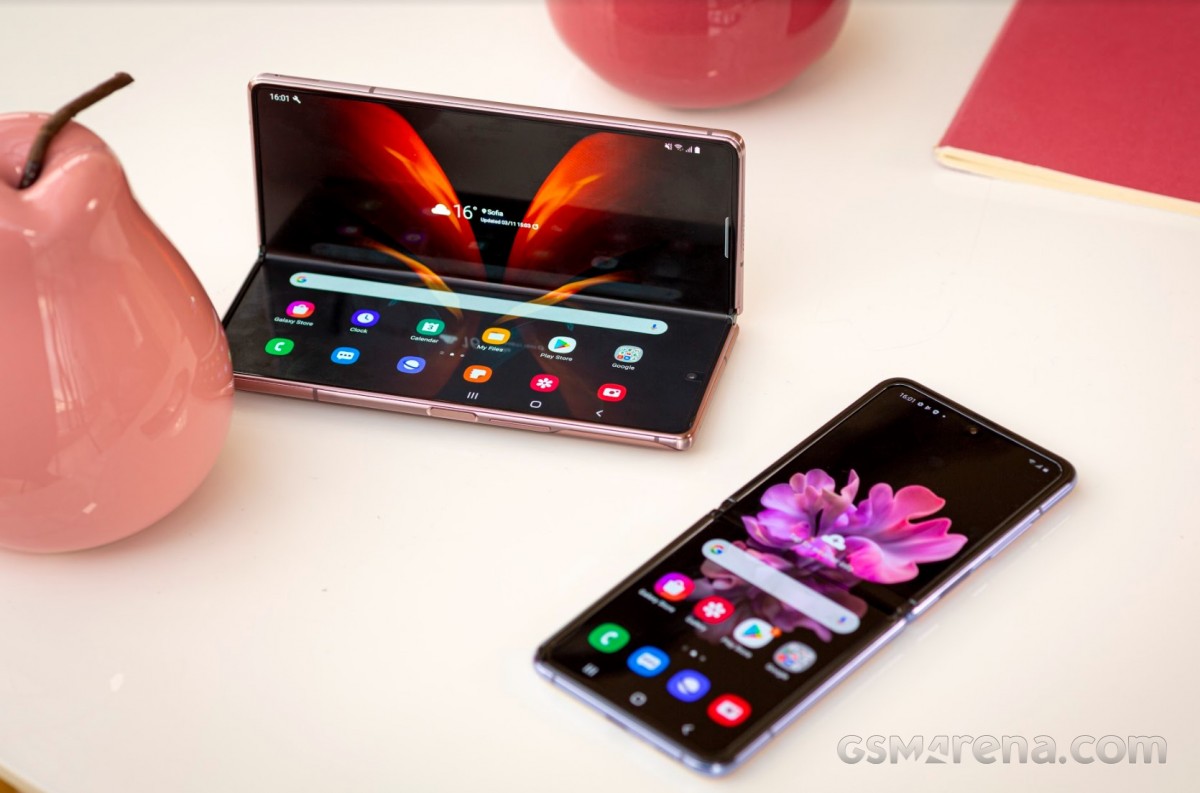 Samsung Galaxy Z Fold2 and Galaxy Z Flip 5G
I contacted Samsung Support to find out what happens to a trade-in if you decide you don't want the foldable anymore. Since the trade-in value is instant, you'll buy the foldable at a discounted price. If you decide to return the phone, you'll receive a refund for the phone's full price.
But what happens if you use Samsung's $200 promotional credit towards accessories after you return the phone? It turns out that you'll have to either return the items or get charged for the credit amount.
[ad_2]

learn more